---
Announcement - August 2021
We are grateful for all the messages of support from our customer base over the last few weeks whilst we have been taking a break. We are working in the background to develop the business and updates will be provided here in due course.
Please do contact us at our new email address if you would like to discuss any potential orders for delivery later in the year or make contact via our Facebook page.
---
Big Wilf's velcro-fastening church bell muffles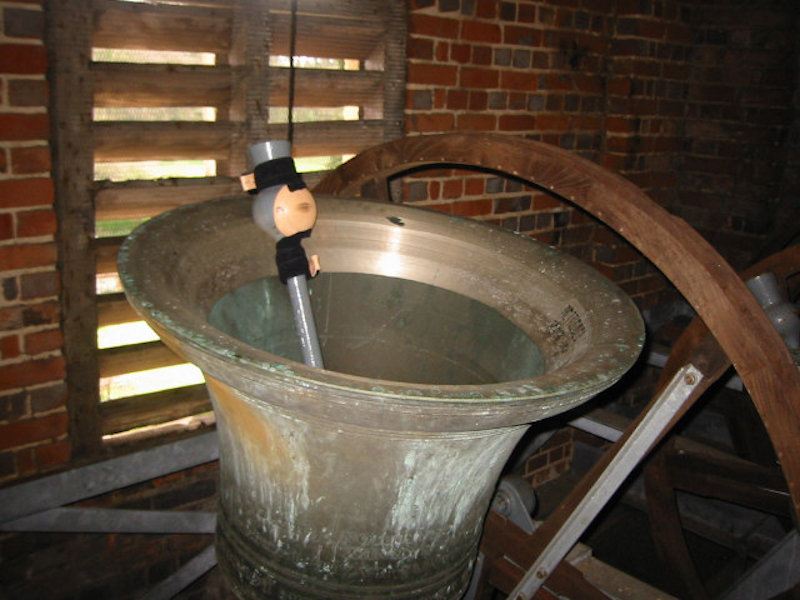 Features:
tailor-made for the weight of bell and size/shape of clapper
made from 2.8, 4 or 5 mm veg-tanned leather hide with bull hide tops all stitched and glued
stitched and riveted for a secure long lasting age
industrial-strength velcro fastening
all muffles guaranteed for 5 years
---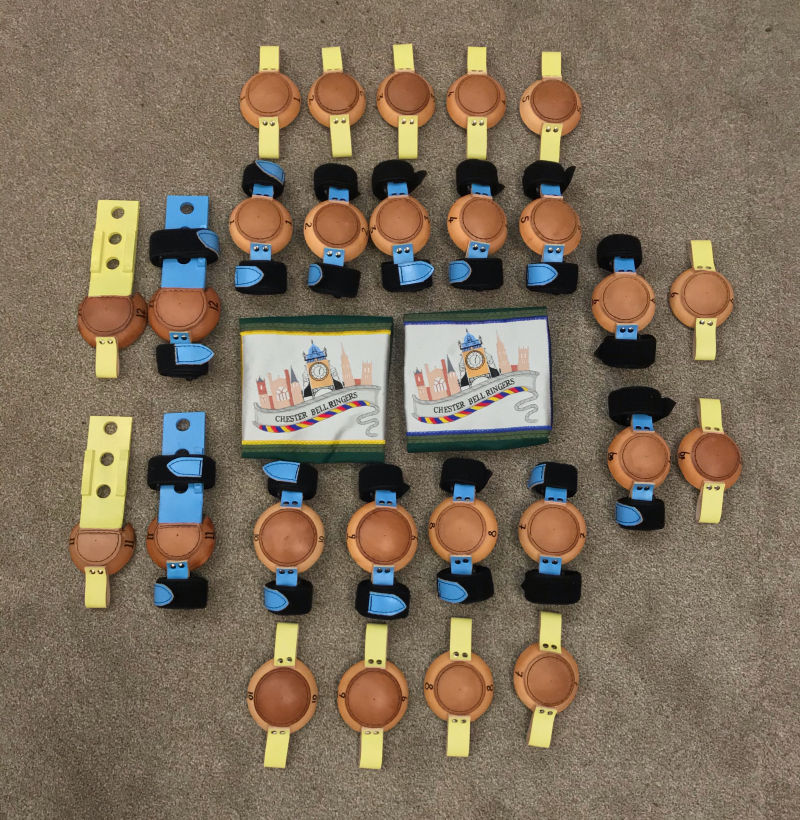 Double set of muffles for Chester Cathedral.
---
Video/Audio Clips
Ringing with Big Wilf's muffles:
Half muffled call changes at Lustleigh, Devon [YouTube clip].
Half muffled ringing at St Mary's Basilica, Sydney [YouTube clip].
Stedman Doubles (half muffled) at Rodbourne Cheney, Swindon [YouTube clip].
Fully muffled ringing from St Mary's, Barton upon Humber to commemorate the centenary of the start of the First World War [YouTube clip].
The back ten at St Mary le Tower, Ipswich, ringing Grandsire Caters on 11 November 2013 [YouTube clip].
The new twelve at Great St Mary, Cambridge [YouTube clip].
Try-out of new muffles at St Mary's, Southampton [YouTube clip].
The bells of Llandaff Cathedral, Remembrance Sunday 2015 [M4A file, 2Mb].
The bells of St Erme, Cornwall, ringing Grandsire Doubles (recorded by Eric Bannister) [MP3 file, 1.06Mb].
---
Content: © 2021 Big Wilf's Bell Muffles Web design & technology: © 2021 elderberry